We serve people who are too smart to be too busy.
Learn why Executives, Entrepreneurs, and Business Owners hire virtual assistants with The VA Group.
Nationally Televised on Bloomberg TV, Amazon Prime & Reach TV, As Featured in 2 Min Drill by David Meltzer
The Office Hours with David Meltzer feat. The VA Group
Nationally Televised on Bloomberg TV, Amazon Prime & Reach TV
Co Founder of Sports 1 Marketing
Do you know what makes me happy? Is letting the VA Group handle my employees and overhead. There's nothing that will steal your joy like employees and overhead, so I give all of mine to the VA Group.
Black Diamond Club and owner of Book Yourself Solid
My Secret to Effective Business
Today I want to tell you my secret. It is called the VA Group. Their team of virtual assistants has been absolutely phenomenal in helping to make me and my team more effective and more efficient. You know, the greatest compliment that I can give to the VA Group is that my team, here in the United States, loves working with our virtual assistants. 
-Dr. Shawn
Marshall Faulk & Tyree Dillingham
Virtuity Financial Partners
Treating Business Just Like Own
We are honored to partnered with the VA Group and are new VA, Von bas been extraordinary. He's just what we need to take our business to the next level and we love all the attentions to detail that he has and treating our business just like his own.
– Tyree
Why focus on tedious day to day tasks that you could easily delegate to the right virtual assistant? We cover everything from backend processes, accounting, human resources, and even tackling organic prospecting.
The biggest challenge that entrepreneurs face today is working in their business and not on it. Hiring a VA to handle your day to day tasks will shift your mindset to focus on the client acquisition and growth and big picture milestones.
All of our vetting & onboarding is done in-house. This includes criminal background checks, IQ tests, personality tests, and language competency tests. Our onboarding process ensures quality candidates and longevity for our clients.
We provide hands-on training during your first week of the campaign, this is to ensure a successful VA handoff.

We will also introduce you to your "OM" (Operations Manager). Your OM will be in charge of monitoring the campaign, provide daily reporting, ask for weekly calls, micromanagement of your VA's, and provide you with a daily task list completion report.
The weekly performance evaluation is between you, the client, the Virtual Assistant, and the Operations Manager. These weekly calls are designed to enhance the deliverables of your campaign and improve the VAs abilities and communication.
I've always done everything myself. Seeing that list everyday, that to do list, of all the things I need to accomplish seemed almost impossible to do myself! But now I know it's possible because of you guys! Thanks so much for all you and your team do!
The VA Group helps bring more structure and improved communication to my business. The admins at VA Group are deducted, smart and pleasant to work with. After having worked with VA Group for less than three months, my efficiency level has gone up significantly, so I'm able to focus more on business growth and development.
It is hard to find an employee who will work hard, care about your business, and do all they can to improve - they don't grow on trees. But, I've found one with the help of the VA Group. They listened to my business needs and found the perfect VA to fit my digital agency. Now I'm able to focus more on growing my business, and I highly recommend you work with the VA Group too.
I've been using The VA Group for four months and I am very pleased with their services. I have hired foreign remote VA's before on my own. The VA Group took all of the recruiting work for me. No longer did I need to post ads, filter through hundreds of applications, and do several interviews- it was all turn key. My VA is saving me dozens of hours each week in tasks used to do myself, freeing me up to spend time on what I am best at, and what I enjoy most.
We are so grateful for all that Christian does! Starting a new business can be very hectic and stressful. With his help, we are able to cut through the clutter in order to drive things forward. He is brings a lot of knowledge to the job, and is willing to dig in and learn when it is something new. I don't know what we would do without him
Specialized VAs for These Industries
Polite, Kind and Diligent!
Thanks to my lovely team at The VA Group. They've been able to help me continue to manifest my dream and how I'm able to help other people. I can say that without them I probably wouldn't be as bright and excited about the next up coming months and even years to come because just having that support and knowing that someone else is also helping and working and willing to take the time and be polite, kind and diligent. Even continuing to even ask me for the things I need to produce so that they can continue to support the business is priceless! I'd like to say thank you to everyone at The VA Group!
– Dr. Z
Example Services We Provide
Below you'll find some of the top services we provide to our clients. To find more services provided or further information on any of these categories, click the Learn More below.
I'd Highly Recommend Them!
I started working with The VA Group about 6 months ago. I must say it was and is an extremely good experience. Their team is well organized, they communicate daily with me, they have a wonderful process for project management. You're provided a project manager, mines Olive. She's amazing, clearly communicated, went to client meetings online which was wonder. They've been a great team and resource for an agency like mine. I'd highly recommend them!
– Tom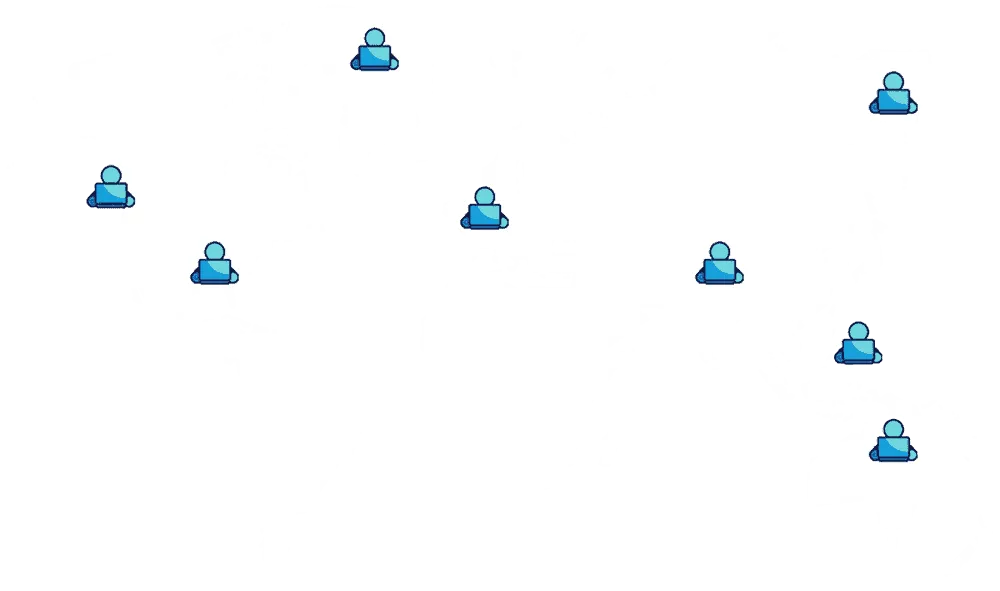 Virtual Assistants on Staff
I No Longer Have to Think About It!
The last two months I've had the opportunity to work with a Virtual Assistant from The VA Group who has really changed the dynamic of my business. Not only has she created systems and processes, but she's taken so many things off my plate that its allowed me to really work with my clients so I work on my business and not in my business. So many of those administrative tasks and things I used to have to spend hours doing outside of my normal work with my clients, I no longer have to think about it!
– Tamara